Affordable Two Way Radios & Walkie Talkie Rental Serving Austin, TX
Rent Radios, and other communication accessories like wireless hotspots, iPads and iPhones from Rent2way. We're the most reliable communication equipment rental company serving Austin.
Quick links: Two Way Radios | Wireless Hotspots | iPads | iPhones
Austin 2 Way Radios and Walkie Talkie Rentals
Let us pick the right item and solution for your needs
Rent2way is the go-to rental company for anyone looking for affordable and quality two-way radio support for their events. We are experienced and professional in our job, and we provide high-quality radios & other communication equipment nationwide without letting you spend a fortune.
We have a wide selection of radios to choose from, and our experienced team can help you select the perfect model for your needs. We also offer a range of accessories, including headsets and microphones, to ensure that your event runs smoothly. Whether you're planning a small wedding or a large event, Rent2way has the perfect solution for you. Contact us today to learn more about our business & rental process!
Communication Equipment Rental Company You Can Trust
We Serve the Entire United States including
 Austin, Texas
Get Equipped With Reliable and Quality Radios for Your Next Big Event!
You need to rent two-way radios for an upcoming event in Austin but don't know which rental company to choose. Because you've tried some two-way radio rental companies before, but they never could satisfy you!
You can put your trust on Rent2way, as we are the best two-way radio rental company serving in Austin, TX. We always offer our clients the most top-notch walkie-talkies & radios available on the market today, along with a wide selection of accessories. Our products are easy to use and have great sound quality, too, making them the most convenient communication equipment for events like concerts, weddings, fairs, festivals, etc.!
Rent2way has everything you need to make your next event a success, and our prices are unbeatable! So if you are looking for a reliable & affordable radio rental company for your upcoming event, contact us today!
Looking for Great Quality Walkie Talkie and Other Communication Equipment for Rent?
You're in the Right Place!
Radios are expensive, and you don't want to purchase something that you'll only use for a short time. Renting a two-way radio rental company can also be a daunting task because most of the rental companies overcharge & fail to satisfy the clients for their lack of professionalism & quality service.
Rent2way can be a lifesaver for someone who's been looking for the perfect radio rental company for their next event. We pride ourselves for being the most trusted and affordable radios and other communication equipment rental company serving nationwide.
Areas We Serve in
Austin: 
Rollingwood, West Lake Hills, Lost Creek, Sunset Valley, Barton Creek, Four Points, Hornsby Bend, Jollyville and all other areas in Austin.
What Do You Get When You Work With
Rent2way?
We're the #1 Walkie Talkie Rental Company Serving Austin
Are you looking for a reliable communication equipment supplier who can provide you with the best two-way radios? We've got you covered. We are a leading communication equipment supplier, offering nationwide service and support. Our inventory is one of the largest in the industry, and we are confident that we can meet your needs.
Our team is highly knowledgeable and experienced, and we are committed to providing great customer service. Plus, we offer a wide range of products, including, but not limited to two-way radios and walkie-talkies.
We're confident that we can provide you with the best two-way radios you need to make your event a success, and we look forward to serving you. Contact us today to learn more about our products and services.
Other Cities We Serve Near
 Austin in Texas:
Abilene, TX • Allen, TX • Amarillo, TX • Arlington, TX • Beaumont, TX • Brownsville, TX • Bryan, TX • Carrollton, TX • College Station, TX • Conroe, TX • Corpus Christi, TX • Dallas, TX • Denton, TX • Edinburg, TX • El Paso, TX • Fort Worth, TX • Frisco, TX • Garland, TX • Grand Prairie, TX • Harlingen, TX • Houston, TX • Irving, TX • Killeen, TX • Laredo, TX • League City, TX • Lewisville, TX • Longview, TX • Lubbock, TX • McAllen, TX • McKinney, TX • Mesquite, TX • Midland, TX • Mission, TX • New Braunfels, TX • Odessa, TX • Pasadena, TX • Pearland, TX • Plano, TX • Port Arthur, TX • Richardson, TX • Round Rock, TX • San Angelo, TX • San Antonio, TX • Sugar Land, TX • Temple, TX • Texas City, TX • Tyler, TX • Waco, TX • Wichita Falls, TX
Our Most Popular Two Way Radios Serving in
Austin and Surrounding Areas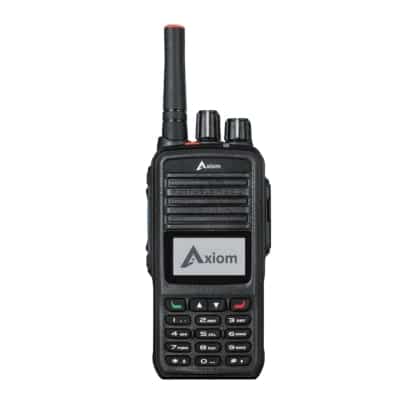 Axiom 60LT 4G LTE PoC
The LED display, extended Nationwide Range, and other features make it a perfect choice.
HYT PD-562
Dual channel mode digital two way radio. Packed with functionality, the PD-562 is ideal for any event.
HYT TC-508
The TC-508 is a highly durable and lightweight device offering a wide range of features and functionalities.
HYT PD-502
The PD502 is the ideal solution for events looking for clear digital communication.
Radio Accessories We Provide Complimentary:
We Help You Pick the Right Product for Your Needs
Event planning can be a daunting task, especially if you're not sure what radio or audio equipment you need to make the event a success. That's where our team of experts comes in. We'll work with you to assess your needs and recommend the best products and solutions to make your event a success.
We have a wide range of radios and communication equipment to choose from, so we're confident we can find the right solution for you.
And because we're always here to help, you can always give us a call or email us if you have any questions or need any advice. Contact us today and let us help you make your event a success.
Daily, Weekly, Monthly Rentals Serving
 Austin, TX
Choose The Perfect Radio for Your Event
Axiom 60LT 4G LTE PoC
PoC is a service that provides push to talk communications via cellular network. Users communicate on a Nationwide network.
16 Channels
LED Display (viewable in sunlight)
Extended Nationwide Range
Built- in Bluetooth
GPS Positioning
Remote Programmability
Conversation Lookback
HYT PD-562
Packed with functionality, the Hytera PD562 impresses with its safety features and flexibility to support for both digital and analog communications, ideal for manufacturing, events and hospitality environments.
Analog / Digital Channel Dual Mode
512 Channels
Compact Design
Keypad with LCD Display
Frequency – UHF (400-470 MHz)
12.5/20/25 kHz Switchable Channel Spacing
HYT TC-508
The TC-508 is highly durable and ergonomically designed to handle easier, with larger knobs and controls that can be easily operated even wearing heavy gloves.
16 Channels – Can be setup on a repeater
Large Rotary On/Off and Volume Control Knob
Change Channels Quickly and Easily
Low Battery Alert
Busy Channel Lockout, Continuous Channel Monitoring
Priority Channel Scan
HYT PD-502
The PD502 is an open-standard DMR radio capable of providing quality voice communication in a design approved to IP54 and MIL-STD 810 testing.
4 Watts
32 Channels
Long Battery Life
Rugged & Reliable
Preprogrammed Text Messages and Voice Calls
Dual Mode (Analog & Digital)
Motorola CP200
The CP200 portable two-way radio offers increased communication flexibility with features such as push-to-talk ID and selective call. The Motorola CP200 radio is available in both 4W UHF and 5W VHF models and a range of battery choices.
16 channels
Large rotary on/off and volume control knob
Tricolor LED indicator
Rugged & Reliable
Programmable option buttons
System scan, single priority scan and auto scan
Motorola Turbo XPR 6550
The Motorola Turbo combines exceptional two-way radio functionality with digital technology to deliver increased capacity and spectrum efficiency, integrated data communications and enhanced voice communications.
160 channels
Frequency – UHF (403-470 MHz)
GPS module
Short free-form and quick text messaging
Analog and/or Digital Channel Scan
Alphanumeric Display
WiFi Hotspot Serving
Austin, TX
Get Affordable and Easy to Book WiFi Hotspots for Your Event
Verizon 5G Hotspot
The Inseego MiFi M2100 is a 5G mobile hotspot with 4G LTE backup that delivers a seamless Gigabit experience in select cities.
Connect up to 30 devices securely with enterprise-grade dual-band WiFi or with a wired USB-C connection.
AT&T 5G Hotspot
Enjoy fast surfing, downloading, and streaming using AT&T 5G or the latest WiFi 6 technology1. Share connection with up to 32 WiFi devices. Power through your day with the long-lasting 5,040 mAh battery.
Tablets Serving
Austin, TX
Rent affordable iPads and Tablets for Any Event
iPad Gen 9
It's powered by Apple's A13 Bionic chip, which offers impressive performance for a mobile device. And with LTE cellular data support, you can stay connected even when you're away from WiFi.
iPad Gen 8
This 10.2-inch LED Multi-Touch Retina Display is simply stunning, and with the A12 Bionic chip with 64-bit architecture, Neural Engine, you'll enjoy lightning-fast performance.
Samsung Galaxy Tab A8
With a powerful processor and plenty of storage space, this tablet can handle any task you throw at it. Plus, the large and vibrant display is perfect for presentations or web browsing.
iPhones Serving
Austin, TX
Get Your Desired iPhones at an Affordable Price!
iPhone 12 5G 64GB
The iPhone 11 features Superfast 5G. A14 Bionic, the fastest chip to-date in a smartphone. An edge-to-edge OLED display.
iPhone 11 64GB
The iPhone 11 features a stunning 6.1-inch Liquid Retina HD display, amazing cameras, and many advanced features all in a breakthrough design.
iPhone Xr 64GB
The iPhone Xr features a stunning 6.1-inch Liquid Retina HD display, amazing cameras, and many advanced features all in a breakthrough design.
Local & Nationwide Rentals
Great Support
Competitive Price
Easy Booking, No Hidden Charges
High-Quality Durable Equipment
All-in-one Communications Equipment Rentals
Brands We Carry:
Hytera
Hytera Communications Corporation Limited is a company that provides professional communications technologies and solutions. They offer voice, video, and data capabilities that can help businesses and events connect faster and more securely.
As an industry-leading provider of two-way radios, repeaters, base stations, cables and accessories, HYT has the right solution for your communication needs. From small businesses to Fortune 500 companies, their products are used in various industries, including manufacturing, construction, hospitality, retail and more.
Axiom
Axiom offers great connectivity devices nationwide with their advanced PoC service. Their easy to use, built in Bluetooth, GPS and extended nationwide range with LED display makes their walkie talkie a perfect device for both indoor and outdoor use.
With Axiom, you can be confident you're always connected, no matter where you are. Whether you're using it for an indoor event or outdoor project, Axiom has you covered. And with their remote programmability and 16 channels you know you have the best product for the money.
Verizon
As a leading provider of voice, data, and video services, Verizon is committed to delivering the best possible experience for its customers. The company's award-winning networks and platforms provide customers with the mobility, reliability, and security they demand.
And with Verizon's commitment to customer service, customers can be confident they'll receive the support they need. From voice and data services to video and more, Verizon has the solutions customers need to stay connected and in control.
AT&T
AT&T Inc. (AT) is a global leader in communications, media and technology services. They provide wireless communications across the United States as well as data/broadband solutions for customers who need more speed or bandwidth to fit their needs- no matter where you are!
AT&T is the largest provider of mobile telephone services in the United States and is also a leading provider of fixed-line telephone services. In addition, the company is a leading provider of broadband and other high-speed Internet access services in the United States.
Apple
Apple Inc. is a multinational American technology company specializing in consumer electronics, software and online services. Apple has been one of the leading forces in the smartphone and tablet markets for many years, thanks to its innovative and well-designed products.
In particular, their iPhone and iPad devices have been extremely popular with consumers worldwide. Overall, Apple is a very successful and diversified company worth keeping an eye on in the future.
Samsung
Samsung has been a significant player in the electronics industry for decades, with a presence in many countries worldwide. The company is best known for its smartphones and tablets, among the most popular options on the market. Samsung is committed to quality and innovation and has won numerous product awards.
In addition to its consumer electronics divisions, Samsung has a strong presence in the business and industrial markets. The company offers a wide range of products and solutions for businesses of all sizes and has a reputation for reliability and customer service. Samsung is a global leader in the electronics industry and will continue to be a major force in the years to come.
Motorola
Motorola has been a leading provider of quality communication equipment for over 90 years now. Their products are used by professionals in a wide range of industries, including healthcare, manufacturing, construction, and more.
They offer a complete line of two-way radios and other communications equipment to help you stay connected and productive wherever your work takes you. With Motorola gear, you can always be sure you're getting the most precise, reliable performance possible.
Our 4 step easy
booking process:
Step 1
Order
Fill up the form and you'll receive a FREE quotation from us. Alternatively, you can call us directly as well. Once you're happy with the price, we'll book the items for you, at your desired date.
Step 2
Receive
Next, we deliver the items at your location at least one day before the event. So you have the time to get familiar with them. Support and training is available for you throughout the rental period.
Step 3
Use & Enjoy
Use the equipment on your big day without any fuss and make the event successful. In any case, you need any assistance, we're only one phone call away!
Step 4
Easy Return
When you're done with the equipment, use the already supplied return shipping labels and return the items to us without any hassle. And don't worry about the return charge, it's already paid!
Two-Way Radio Rentals
At Rent2way, we offer a wide selection of two-way radios and walkie-talkies from leading brands like Hytera and Axiom. So whether you're looking for a rugged and reliable option for your next big event or a reliable model for your outdoor project, we have something to suit your needs. Our competitive prices and friendly support make us your one-stop shop for all your two-way radio needs in Austin.
Wireless Hotspots
At Rent2way, we offer high-quality wireless hotspots from top brands like AT&T and Verizon to meet all your needs. So whether you're looking for a reliable wireless connection for outdoor events or indoor gatherings, our wireless solutions can be the perfect match. Our wireless hotspots are easy to use and offer high speeds, making them the perfect choice for any event.
Tablets
If you're looking to rent a bulk amount of Android tablets or iPads for any event, survey, or testing purpose, Rent2way has the perfect solution for you. We offer a wide range of model options of both Apple and Samsung brands to cater to your needs. With us, you can get the later models at the most competitive rates.
Cellular Handsets
At Rent2way, we understand that there are occasions when you need to rent a large number of smartphones for events, surveys, or testing purposes. That's why we offer a wide range of models and options, all at competitive prices. So whether you need iOS or Android smartphones, we have you covered.
Accessories
Rent2way offers two-way radio rentals that include charger, headsets, and speaker microphones at no additional cost. We understand that when you're working on an event or trying to coordinate a group, the last thing you need is to worry about renting or buying these extra items. That's why they're included with every radio rental, so you can focus on what's important.
#1 Two Way Radio / Walkie Talkie Rental Company Near you
We Serve the State of Texas and Nationwide
It can be hard to organize an event in a short time. You'll want to make sure everything is okay and prepared for the event day. One of many things organizers need to make sure green is checked in the checklists is two-way radios. They are essential for any event organizers because they help ensure smooth communication between staff.
Rent2way is the most hassle-free way to rent high-quality two-way radios for your event. We deliver nationwide, and our products are always in excellent working condition, easy to use and deliver clear sound quality. Rent2way is the one-stop shop for communication equipment needs for events of all sizes. We have a wide selection of radios to choose from, and our prices are unbeatable. Contact us today to learn more about how Rent2way can make your event a success!
What to Expect When Renting Two-Way Radios from Us?
At Rent2way, we understand that renting communication equipment can be a confusing and stressful process. That's why we've made it our mission to simplify the rental process for our customers. So when you rent from us, you can expect clear and straightforward communication, flexible rental terms, and competitive prices.
Here's what to expect when you work with us:
1. First Contact
First, our team will reach out to you to learn more about your event or project. If you already know what item you need and in what numbers, we collect that information from you, and if you're unsure, we help you make the best decisions based on your needs.
2. Proposal and Quotation
When we know your requirements and what you need, we'll send a quotation for the equipment rental.
3. Programming and Custom Setup
Our team can set up each of the devices for you, ensuring that they are programmed with the right information and licensing before shipment. So there's minimal work on-site when receiving them to avoid any potential problems or confusion later down the line!
4. Shipping
You can count on us for the fast delivery of your order! We serve all states and cities throughout North America, so you'll be able to get it as soon as possible. Then, when the package arrives, all that's left is for you to open up, get familiar and start using those two-way radios on the big day!
5. Friendly Support
From order confirmation to the return, whenever you need help, we'll be more than happy to solve any issue or answer any questions you might have.
Events that we serve:
Trade Show
Fair
Festival
Conference
Convention
Sporting Event
Parade
Religious/Church Event
Concert
Company Private Event
Film, Movie, Music Productions
Political events
Various types of business/plant shutdowns
Security for events
Parking for event
Halloween Haunted Houses
Fall Pumpkin Patch fairs
Holiday-based events (parades, fairs, festivals)
Tournament
We Serve Industries
Trade Show
Fair
Festival
Conference
Convention
Sporting Event
Parade
Religious/Church Event
Concert
Company Private Event
Film, Movie, Music Productions
Political events
Various types of business/plant shutdowns
Security for events
Parking for event
Halloween Haunted Houses
Fall Pumpkin Patch fairs
Holiday-based events (parades, fairs, festivals)
Tournament
Your industry isn't included here? Feel free to get in touch to find out how we can help you for your specific needs!
Why Use Rent2way
Go-to communication equipment rental near you
One stop solution for all equipment rental needs, including Two-way radios, iPhones, iPads and Hotspots.
Affordable and competitive prices. Second-to-none top quality latest radios and other devices.
Friendly customer support from start to finish.
Nationwide delivery, including Austin and Surrounding Areas.
About Austin, TX
Austin is a huge city in Texas, U.S, and the seat of Travis County. The city has a population of over 1.3 million people, being the 4th most populated city in Texas and the 11th most populated city in the States. It's located in the central part of the United States and has become known for its thriving music, film, and tech industries over the years.
"Austinites" refer to people who live in Austin. They come in a variety of occupations, such as high-tech workers, Digital Marketers, government employees, college students, musicians, and many more! The city has a number of excellent schools, including some of the top private colleges in the country & known for its colorful events like Austin Marathon, Old Settlers Music Festival, etc.. There are also plenty of sporting facilities and attractions available for residents to enjoy, such as the Austinite Zoo, Lake Austin, and Zilker Park.
Hours of operation:
Monday       8AM–5PM
Tuesday       8AM–5PM
Wednesday 8AM–5PM
Thursday     8AM–5PM
Friday           8AM–5PM
Saturday      Closed
Sunday         Closed
Cheap and Reliable Radio or Walkie Talkie Rental
We serve push to talk radios, WiFi hotspots, iPads and iPhones in Austin and Beyond
Organizing an event, whether it's a small private gathering or a large public spectacle, can be a daunting task.
There are so many details to take care of. One of the most important elements of any event is clear communication, and two-way radios are the perfect way to make sure everyone is on the same page.
Rent2way is the most flexible rental option to fit your needs! We have a wide selection of radios to choose from, and our service is top-notch. We make sure our clients are satisfied with our service, and we always put their needs first.
You won't find a more reliable, affordable rental solution than Rent2way in Austin. Our service is unbeatable, and we guarantee that you'll be happy with your experience. Book us today and take advantage of our amazing deals!
Customer Feadback
Anurag Sagsena
My friend hired 2 way radios and walkie talkies from Rent2way in Los Angeles at an affordable rate compared to other radio rental companies in the United States. Their support and service are very good. They also rent two way radios, walkie talkies, WiFi routers, smart phones and radio accessories in Las Vegas and other cities
Eduard Osipov
Enjoyed working with Rent2Way. Rented walkie-talkie for my documentary shoot in Las Vegas. I must say, am very impressed with professional service and customer service. Fast, reliable, affordable and finally excellent - what else one could want?
Dan
The two-way radios worked very well. This is the second time we have rented from you and your ease of doing business with has been great. I appreciate your tolerance with us during our funding approval process.
Jim
The event went well, thank you for asking. We had an excellent turnout, better than last year. The equipment worked great and the headsets are terrific
Mark
Thank you so very much! The equipment is always a lifesaver. We appreciate you. It is being shipped out to you today. See you next year!!
Ladwyna
Thank you!!! It was an absolute success…Your devices made things so much easier. Thank you!
How Much Does it Cost to Rent Radios in Austin?
How much it costs to hire two way radios in Austin can vary depending on multiple factors. For instance, the number of radios you need, the rental duration, and the model you choose makes the major differences.
So to get you an exact price for your next project or event, it's better to get in touch and let us know your requirements, so we can provide you with transparent and upfront pricing to rent two way radios in Austin.
We look forward to hearing from you soon.
How to Book Equipments from Rent2way?
At Rent2way, we wanted to make the process of hiring radios or any other equipment from us as easy as possible for our customers. That's why we have different options for you to communicate with us.
First, you can always call or email us with any queries or booking information, and we'll help you immediately. If you're looking for a quote, simply fill out our quick get-a-quote form. If you're ready to book the items, use the booking form. And if you have any questions that you want our response to, you can always use the contact us form here.
We hope these different communication channels will make it easy for you to get in touch with us and use our services.
What Accessories Do I Get with the Radios?
We offer various headset and earpiece options, including heavy-duty headsets, lightweight headsets, surveillance headsets and speaker microphones. We also have multi-bank chargers that can keep your radios powered up and ready to go at all times.
What is the Shipping and Returning Method of the Equipments?
We understand that renting communication equipment can be a nuisance. That's why we make the return process as simple as possible. We use UPS to deliver the items to your doorstep and provide a return shipping label with each shipment.
That way, you can return the items when you're done quickly and without having to worry about payment. We want to make your rental experience as stress-free as possible so you can enjoy a hassle-free experience with your equipment rentals.