In any tech events or meetings, you may need tablets on hand to test or demonstrate certain features or functionalities. However, purchasing that amount of iPad or Android tablets for a one-time event doesn't make sense economically. Luckily, you can rent tablets at a very affordable price. But what are the things that you should be checking before you rent tablets from any supplier?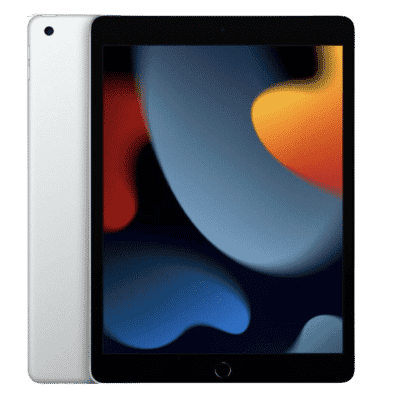 In this post, we'll outline the key factors that you should consider when renting large amounts of tablets. By following these tips, you'll make sure that you're renting the best products to help you with your project.
Things to Check Before Renting Tablets
Screen Size
When renting tablets for your business, be sure to take into consideration the screen size. If you're renting them for demonstrating a project that requires larger screens, make sure to consider that while choosing the model.
But luckily, there is a wide range of models and sizes of tablets available in both Android and iOS versions, so make sure to get the right one that matches your specific needs.
Related Product: iPad Gen 9
Resolution
Before you rent tablets, it's important to check their resolution. Not all tablets have the same level of resolution, so it's important to choose the one that will be the best fit for your project. The last thing you want is to end up with a bunch of low-quality tablets that can't provide the level of precision needed.
Fortunately, it's not hard to find out the resolution of tablets before you rent them. Most manufacturers list the specs of their products on their websites, so all you have to do is do a little bit of research. Once you've found the right tablet for your needs, you can rest assured that your project will turn out just the way you wanted.
Storage Capacity
When you are planning to rent tablets, it's important to consider the storage capacity that each tablet has. You want to make sure that you have enough space so that you can store all of the files that you will be downloading and working with.
This is because manufacturers often include a limited number of gigabytes (GB) of storage space on their devices, which may not be enough for your needs. If this is the case, you'll need to look for tablets with more GBs of storage space. In addition, you need to consult with the supplier to get you the right level of storage space.
Rental Charge
It's important to make sure that you're getting the best deal possible. You want to make sure that you're getting a fair rental charge for the devices.
One way to check this is to compare different companies' rates online. Another thing to keep in mind is the time frame for which you need the tablets – some companies offer longer rental periods than others.
If you're unsure about what it might cost you to rent multiple devices, you can contact us right away. We will provide a no-obligation, free-of-charge quote for any events for which you might be needing the devices.
Related Product: iPad Gen 8
Device Condition
Renting a large number of tablets can be a great way to ensure that you have enough devices for your event or project. However, it's important to make sure that all of the tablets are in good working condition before you commit to renting them. Otherwise, you may end up with a lot of unusable tablets and wasted money. The best way to avoid this problem is to rent from a reputable supplier and ask them outfront about the condition of their devices.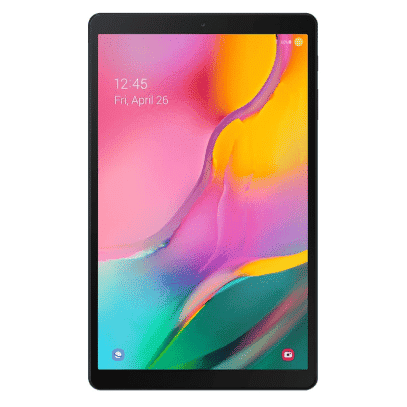 Make sure to ask that the screen is responsive, the battery is charged, there is no scratch or any issues on the phone's body that can become an issue while using, and that all of the features are working properly. By taking these precautions, you can be sure that you're getting quality devices that will meet your needs.
Battery Life
Before you decide to rent tablets for your event, make sure that their battery life is adequate. It's important to remember that not all tablets have the same battery life, so it's important to factor that into your decision. Some tablets may last for up to 12 hours, while others may only last for about 6 hours.
Fortunately, there are a few things you can do to make sure you get the most out of your tablet's battery. You can take a look at the supplier's specs page and look out for the battery duration. This will give you a good starting point for comparison.
Camera Quality
If your needs require camera functionality in tablets, it's important to make sure that the cameras are of high quality. This is because Tablets are often used for video conferencing and other business-related tasks, and it's important that the images and videos are clear and HD.
Some cheap tablets don't have good cameras, which can lead to frustrating meetings. It's also important to make sure that the tablet has a good battery life so that you don't have to keep charging it throughout the day.
Connectivity
Before you rent tablets, make sure that they are properly connected to the internet. You'll need a high-speed connection in order to take advantage of their features and capabilities. Make sure that the tablets either have WiFi or access to 4G or 5G networks so that they can download the necessary software and updates quickly.
This is important for two reasons: first, because it will allow you to send and receive data faster, and second because it will prevent the tablets from being overloaded with data and crashing.
Good Provider & Great Customer Support
When renting a provider for tablets, it's important to make sure that you're working with a good provider and that they have great customer support.
Good providers will have a reliable delivery system and will be able to meet your needs in a timely manner. They'll also have excellent customer support – whether it's via phone or email – so that you can always get in touch with them if you need help or clarification.
Should You Buy or Rent Tablets for Your Next Event?
When you're planning an event, one of the big decisions you'll have to make is whether to buy or rent tablets. However, there are some key differences between buying and renting that you should be aware of before making your decision.
Generally speaking, renting tablets is a better option than buying them outright. This is because you can get the latest and greatest models without having to worry about obsolescence – as soon as a new model is released, you can simply rent it for your next event. Additionally, you don't have to worry about maintenance or repairs when you rent; if something goes wrong with a rented tablet, simply return it to the supplier and they will take care of it.
Related Product: Galaxy Tab A8
How to Rent Tablets?
If you're looking to rent a large amount of iPad or Android tablets for your next event, Rent2way is the perfect choice. We offer our services coast-to-coast, so no matter where your event is taking place, we can be there to help. We're a reliable and easy-going company, and we're dedicated to providing the best possible service to our customers.
We understand the importance of making sure your event goes off without a hitch, and we'll do everything we can to ensure that happens. So if you're looking for a company that can provide you with all the iPad or Android tablets you need, Rent2way is a perfect choice. Contact us today to learn more about our services or to get a Free no-obligation quote for your event.